Go behind the scenes with award winning time-lapse filmmaker Martin Heck of Timestorm Films
NEW ZEALAND ASCENDING | 8K TIMELAPSE from Martin Heck | Timestorm Films on Vimeo.
About the Film:
NEW ZEALAND ASCENDING | 8K TIME LAPSE
Explore southern New Zealand in a journey from the dry highlands of Canterbury to the lush Rain forests of the west coast and the rugged coastlines of the south to the highest peaks of the southern Alps. Captured in incredibly detailed 8K resolution and mastered at 60fps this video is aimed to bring you as close to the scenery as being just on location.
Within the production-time of 16weeks, 185000 photos have been taken, 8TB of raw-material shot, over 220 hours of time captured, 8000km driven and over 1000 hours have been spent for post-production.
Visit my website for information about the project:
EQUIPMENT:
Cameras: Sony A7RII, Sony A7s, Canon 6D
Lenses: Zeiss Otus 28mm, Canon 11-24mm, Tamron 15-30mm, Zeiss Milvus 35mm, Canon 70-200mm
Motion-Control: eMotimo Spectrum ST4, customized Dynamic Perception Stage One Martin Heck
Martin Heck interview
What's your job description?
Time-lapse Cinematographer suits it best I guess.
How did you get started and where does the name Timestorm Films come from?
I started recording timelapses in my spare time and vacation using the gear I had available from my parents really. After my first big project in NewZealand in 2013 and its subsequent success on the web I decided to make shooting timelapse my living.
The name Timestorm Films was created in the early days of timelapsing were I mostly focused on what I had at my front door. Shooting thunderstorms and weather in general and combining it with timelapse was kind of my idea behind this name.
What do you shoot on, and what's your motion control set up?
Any camera that serves the purpose might be the diplomatic answer.
At the moment those are the Sony A7RII if 8K resolution is needed, the Sony A7s for low-light and fast workflows with its small 12MP files.
Motion-Control wise I am set up with an eMotimo Spectrum ST4 head and various sliders (DP Stage1 and Stage0)
Do you typically shoot alone or with a crew?
It always depends on the kind of production. On personal projects I travel mostly alone and connect with like-minded people at the destination who are often an invaluable help to get to special locations.
For commercial projects I am either a part of a crew and/or hire crew members.
Watching the milky way take form in post production is a thing of beauty. Can you tell us a little bit about how you expose for the milky way to give you maximum latitude in post, or is it a trade secret?
It indeed is the moment where a lot of the magic happens. Especially with timelapse it is the point where you can see the smooth video for the first time.
Shooting the milkyway is not that hard with todays cameras actually. There are many rules that help exposing it correctly (500 Divided By the Focal Length of Your Lens = The Longest Exposure (in Seconds) Before Stars Start to "Trail").
Key is to keep the image noise low to make post-production easier. For me fast and super-sharp lenses are the most important tools to shoot the night sky.
So the trick is to push the exposure and contrast without making it look artificial. Also adjusting the white balance correctly is very important for me. A perfect dark night sky doesn't have any blue or orange color cast usually and is a neutral grey.The latitude or dynamic range of the night sky is pretty low actually
When dslr time-lapsing first  emerged controlling flicker was both a combination preventative measures during production, in addition to post production deflicker correction. How much of your exposure is mitigated in camera vs post production these days?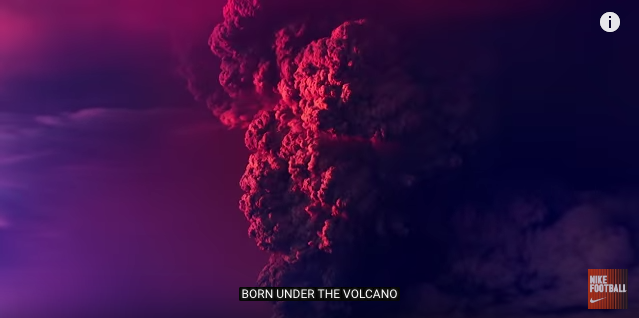 For fixed exposure shots nothing has changed. Preventing aperture flicker by locking it or using a manual lens usually does the trick.
For the "holy-grail" of time lapse photography, -shooting seamless transitions from day to night- the solutions have greatly advanced over the years. There are a couple of external control devices available mainly for Canon and Nikon DSLRs. But my personal favorite is to just shoot in A mode on my Sony cameras since their metering is so good it exposes correctly with minimal flicker from bright daylight to the darkest nightsky.
The Canon 5d set a benchmark with a full frame raw dslr image. What is the most valuable technology released since the advent of the full frame RAW sensor that's improved your filmmaking?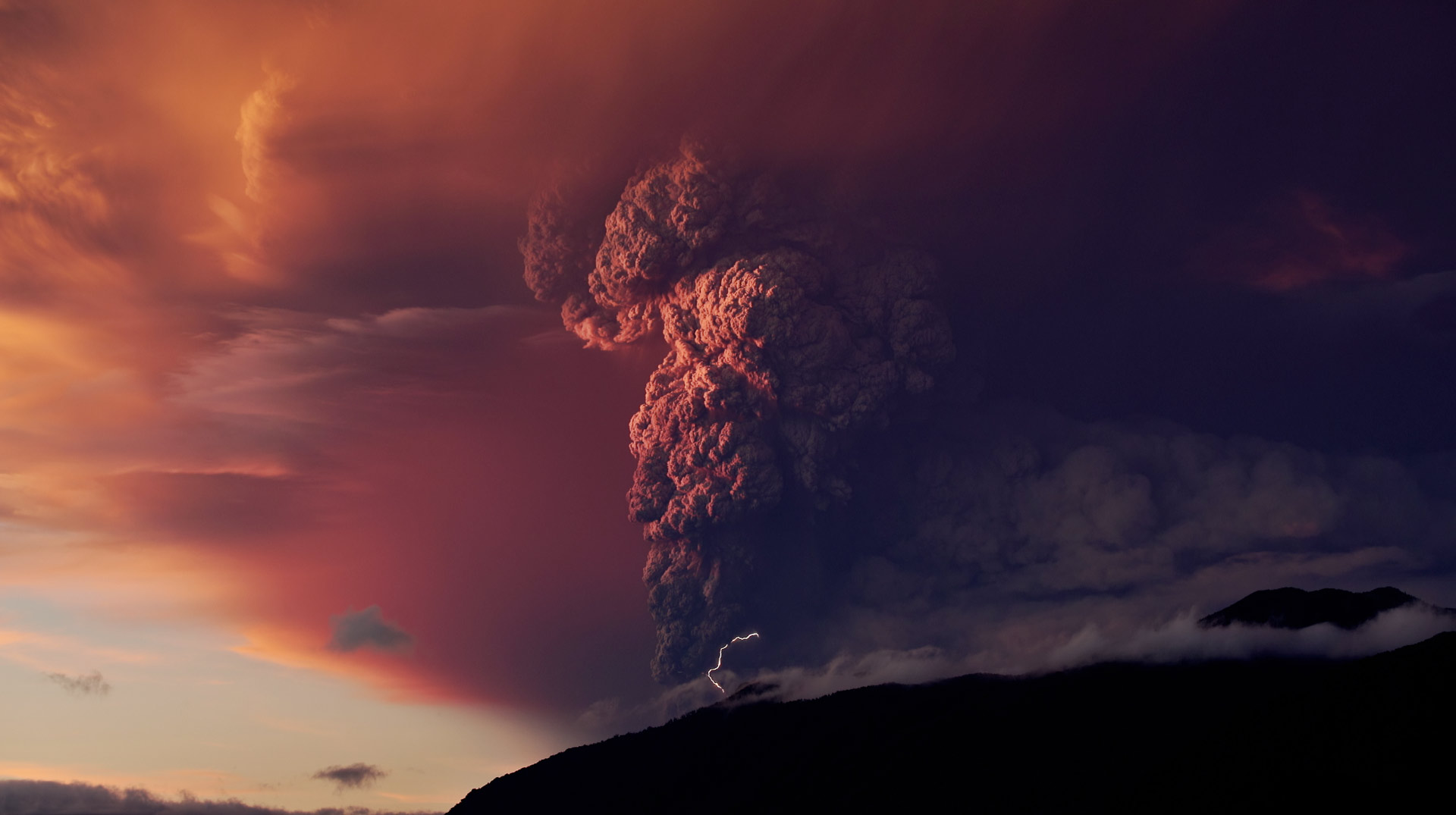 While fullframe sensors are still a cornerstone technology for me, especially the huge advancements in light sensitivity, what really helped me most, are the advancements in post-production solutions to get the most out of the sequential raw footage.
Of course the reliable and lightweight motion-control solutions that are out there these days have a big value to me. No more DIY projects building timelapse sliders.
Some times I think time lapsing is like fishing while waiting for the light to serendipitously "bite". You're a damn good fisherman. What's the trick? What percentage of time lapses you shoot make it into your films?
About 90% of the shots I shoot are usable and don't have major flaws I would say. The number of shots ending in a video very much depends on the pace, music, rough storyline etc. And ultimately how many videos I create from one project/trip. But it must something around 50-60%.
What is the most dangerous thing you have done for a shot?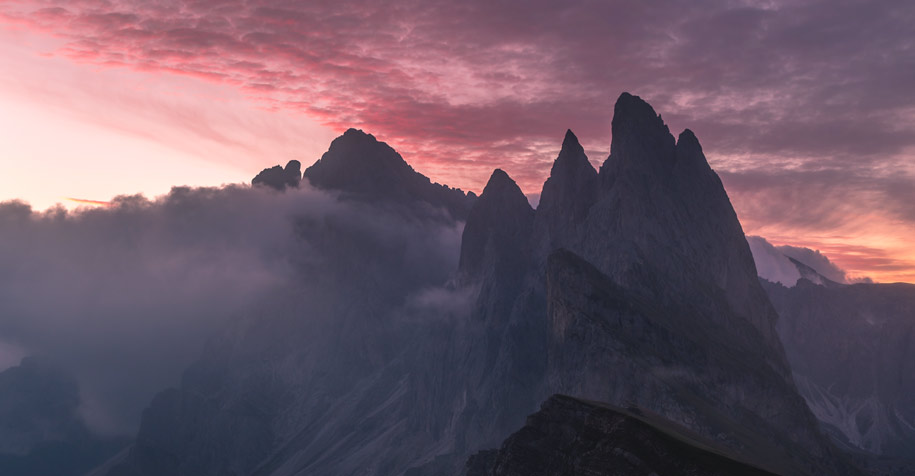 Being out in the wilderness always demands a clear mind and a good perception of your surroundings. But setting up a wonky rig, pushing the camera on a stick over a terrifying 500m/1600ft abyss in the Dolomites clearly made me uncomfortable.
What percentage of your time is spent in production vs post production?
It really boils down to a 1:1 ratio. Doing good post-production is half the bet.
What has been the high point or greatest moment you have experienced while shooting?
There are many amazing experiences I like to remember. And its not fair to compare them really. But if I had to pick one it probably would be the incredible eruption of volcano Calbuco I witnessed in southern Chile in April 2015.
What's in the queue for 2017?
I got a few very exciting jobs confirmed and I will of course shoot more around my home and the Dolomites. But beside that nothing set it stone yet.