Hub Love
That's right, the Hub got a major overhaul and was given some serious loving over this past week. Let's jump right in with some lists!
New Hub landing page. Easier to find the Hub you're looking for and accept/reject new Hub invitations.
New, friendlier way to create hubs. This includes inviting current Nimia users by username, new users by email, and pre-populating the Hub with assets from your library.
Individual hubs got a face lift too! It should be clearer what your options are in a hub now. This includes adding assets from your library to any hub you're a member of.
Enough words, here's some pictures of our new Hub changes!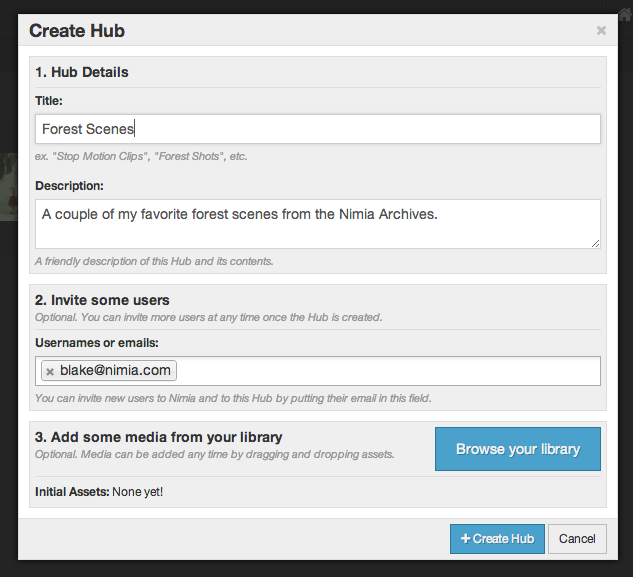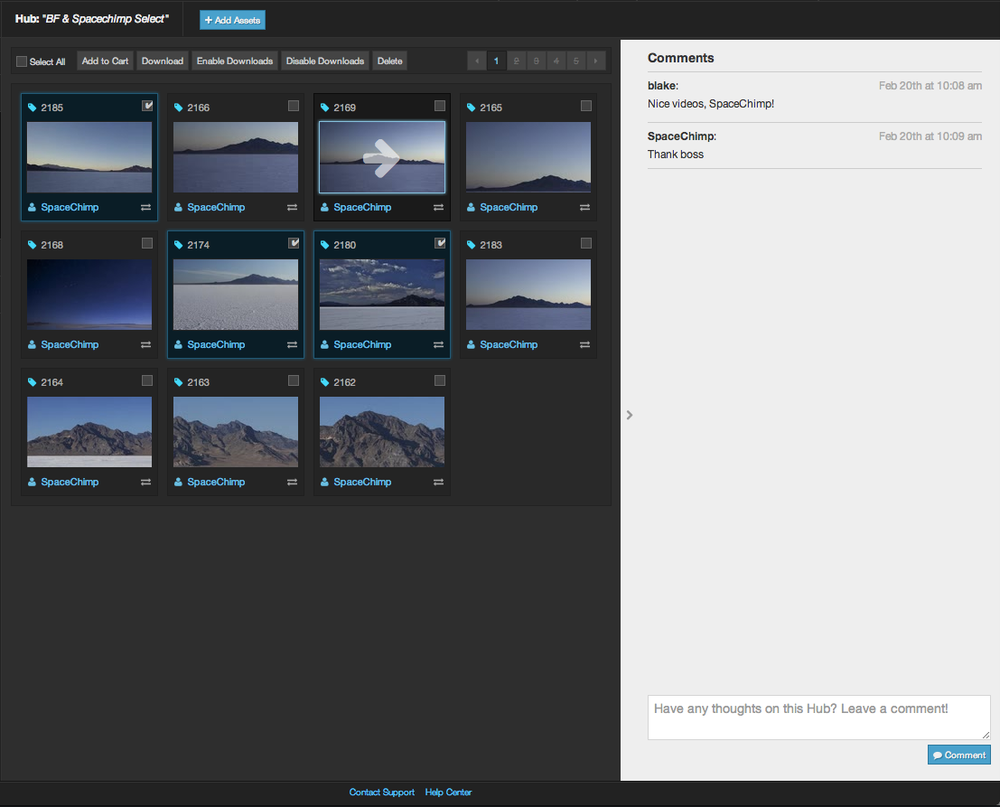 There you have it! The new Hub overhaul should make things much easier to share and collaborate with others.
Bonus Round
While the Hub got the majority of the lovin' lately, we've made some other nice changes elsewhere too!
Create Hub right from your Asset Manager. Selected assets will pre-populate your Hub just like when you use the "Browse Library" button.
Asset Manager searching/filter moved to the asset manager page. It may not have been obvious before that you could use the search bar to search your personal assets, so we added the search to the asset manager!
Hotkeys! We're starting to introduce some hotkeys and shortcuts around Nimia. Try pushing 'C' to bring up the Create Hub modal, the arrow keys to paginate results, or double clicking on assets in your asset manager to Edit them.
There's a couple other goodies and bug fixes, but we'll let you get back to Nimia and play around for yourself!