Our dev team has been working round the clock to deliver our users' most requested features. We've added Meta Data Presets, to help you fill out video meta data faster, and get you licensing sooner. Our Boutiq' collection and Direct Sales now offer a Rights Managed licensing model, giving buyers and sellers more flexibility on terms and pricing. Finally, Direct Sales can now use password access, so your buyers don't have to sign up for a Nimia account just to view the content and terms.
Meta Data Presets
Now you can copy and paste sets of meta data from one video to the other. After you've added some data to an existing video, click the "CREATE PRESET" link. From there you give the preset a name and decide which attributes to copy from the existing video. After you submit, you will now have a new preset to apply to other videos.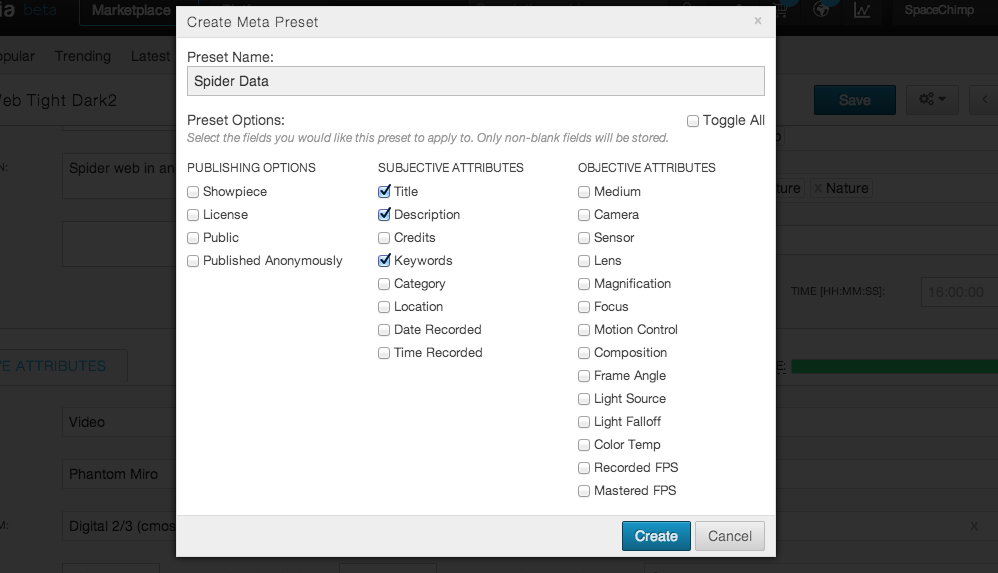 Navigate to another video's meta edit page, and click "APPLY PRESET". Select the preset you want to add, and Boom! You've got your meta data filled out.
Rights Managed Licensing
As a premiere agency, we offer the highest in quality content and curate to buyers of the same caliber. Going forward, our Boutiq collection is now available in a Rights Managed licensing model. As a buyer, you can specify the project type, distribution area, and term limit in order to get the pricing and license exactly as you need it. As a producer, this model will encourage more sales for your content and ensures you are getting compensated fairly based on how your footage is being used.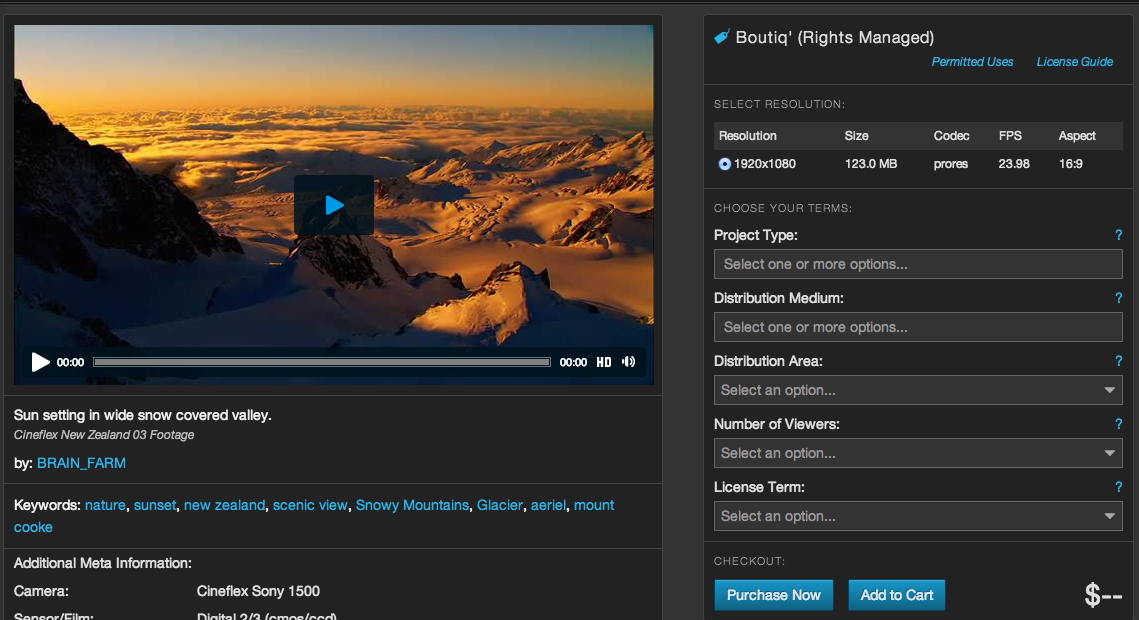 Direct Sale Password Protect and Rights Managed
Our Direct Sale tool has just gotten much, much better! One of our most requested features was letting users invite their clients using password protection instead of requiring registration. Now when you invite clients to a password protected Direct Sale, they will receive an email with a link and password (similarly to our Collections and Transfers).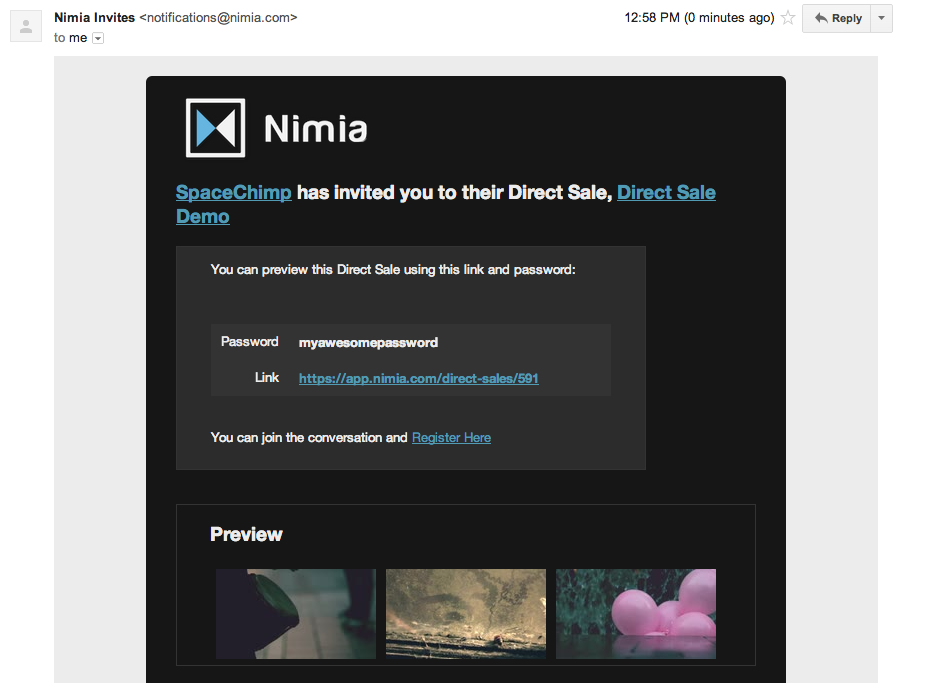 Creating and editing direct sales has also been updated. Assets no longer need to have a license type, and you can set all the license terms in a Rights Managed format. You can add assets from the Asset Manager, or use our new drag and drop interface inside the Manage view.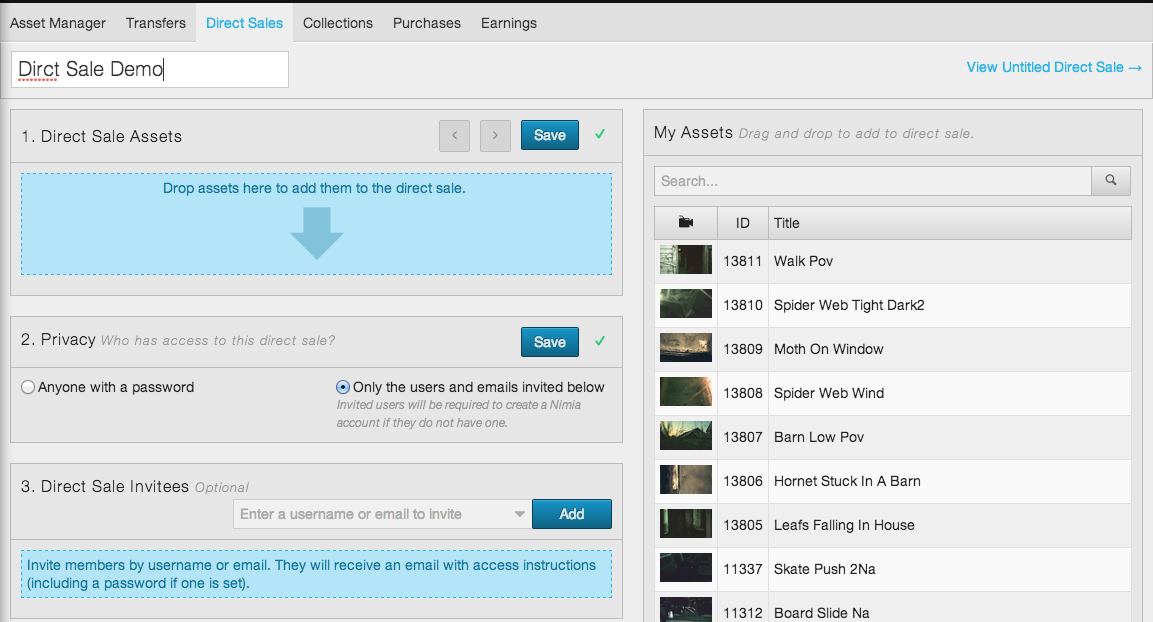 We hope you enjoy using the platform as much as we enjoy building it.