Advanced Search Filters
We want to help you find exactly what you're looking for. Now with advanced search filters you can drill down your search attributes like motion control, frame rate, light source, even the camera model. Give it a try, click the Filters button to see all the options. Producers should note that your content will only show up in these results by filling out all the relevant metadata.
 Reports for Videos & Profiles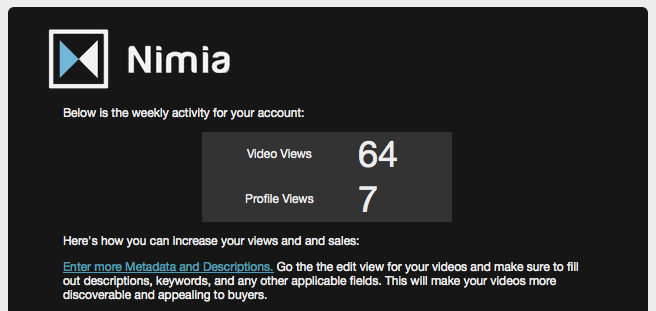 Producers now receive a weekly metrics report, showing visitor activity on their videos and user profiles. Because we want to help your content get found, we also send a some suggestions on how to improve media discoverability in the marketplace.
Transfers get a Makeover
We've simplified the transfer view. It is now much more convenient to preview and download content inside a transfer.

Embeddable Video Player
Our subscribers now have an improved embeddable video player. The player can now be resized to full screen and present a custom thumbnail poster image. See how Lever Creative it using it on their homepage.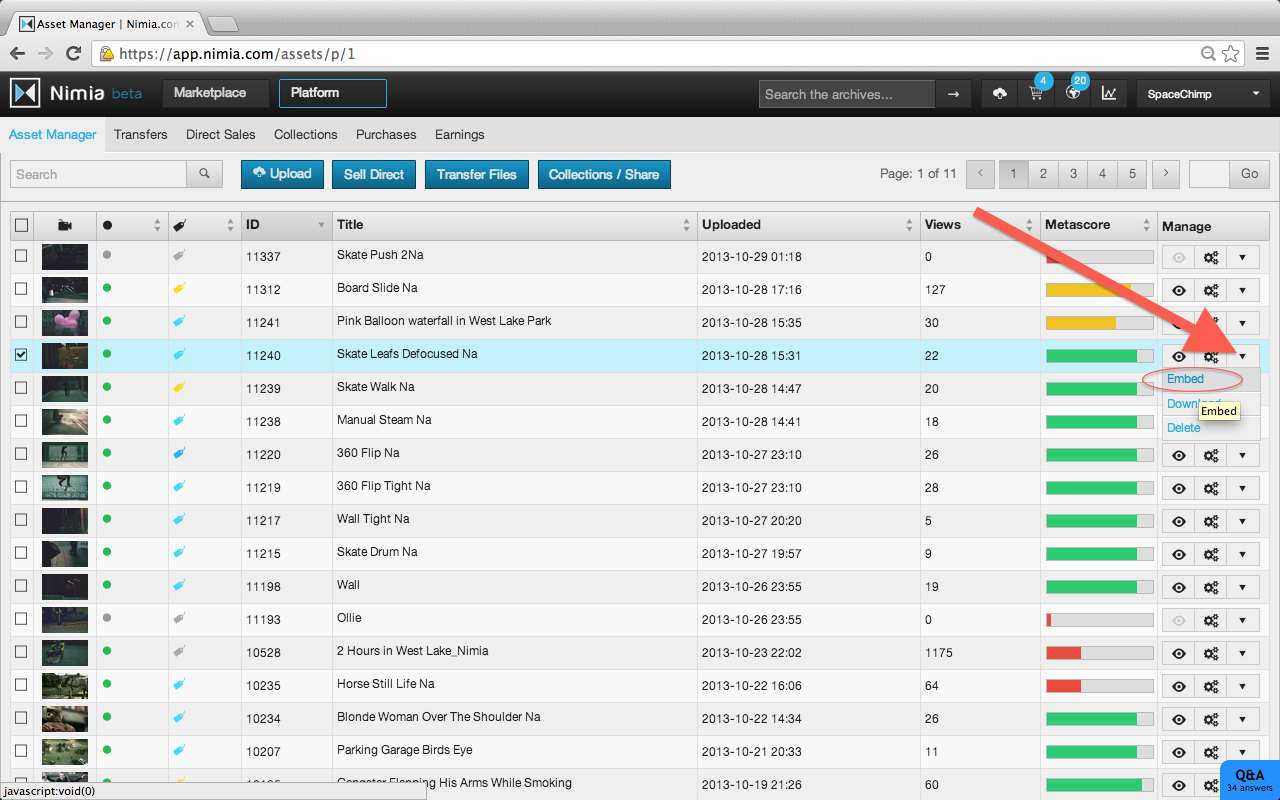 Faster Page Load Times
We've recalibrated the thingermabobs and jumpstarted the inertial coils to bring you a speedier application. Many views now load faster and we are better able to handle all the increased traffic to the site.