User Forums

For a couple weeks now our users have been chatting away, sharing shooting techniques and chatting by the water cooler in our new Forums. The forums are a first step in our plans for the new Community tab in the application. We have some other exciting developments for this tab in the next weeks.
Buyers can now purchase Nimia Bank Credits for some incredible savings. Check out the different credit packages.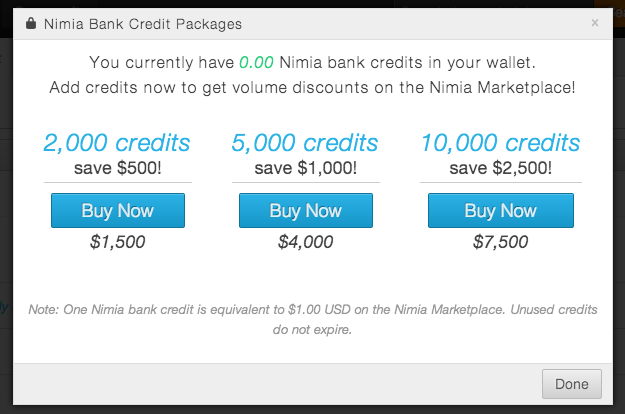 Updated Billing Pages
Upgrade or check on your current service plan, storage plan, or credit status on our new billing pages. We've tried to make the billing pages really clear so that you know what your status is, when you'll be billed next, and how much credit you have.
Clickable Notifications
The notification stream will direct you to related resources when you click on them. Get a notification about a video finished uploading? Navigate to the meta edit page right from the notification widget.
Performance Improvements
As usual, we've made some technical changes to improve page load times. Our realtime notifications now live on their own server, and we are load balancing between multiple app servers. The result? More information faster!