Keaton Bowlby is the owner and founder of Ascending Works, which specializes in professional stabilized camera movement and aerial cinematography. Keaton and his crew were recently tapped by Abandoned Visuals to produce the aerial footage for their short film and Vimeo Staff Pick, "The Legend of Solorzano", which highlights the story of Eric Solorzano, a legendary desert Volkswagen racer from Tijuana. We sat down with Keaton to hear about his experience shooting high-speed car footage in the desert, his journey into the world of drone cinematography, and more.
Legend of Solorzano from Abandon Visuals on Vimeo.
For our readers who may not know you, tell us who you are, how Ascending Works came to be, and what you guys do?
I own and operate Ascending Works with my wife, Calli. When we first started dating, we were really into action sports and wakeskating. I was in the middle of filming a full length video as one of the riders had got seriously hurt. Instead of dipping out the project completely, I decided to become one of the filmers. The movie, Dog Days, produced by Trevor Maur, went onto winning video of the year in the Wake Awards.
After I healed, Calli and I thought, let's ride and let's film. We got into drone operation when it was still fairly new. I studied, got my legal certification, and started working on my pilot's license. I'm not in the first generation of drone operators, maybe the second generation, before the "rush" hit. And if you were legal back then you were getting jobs solely on the fact you had the legality there.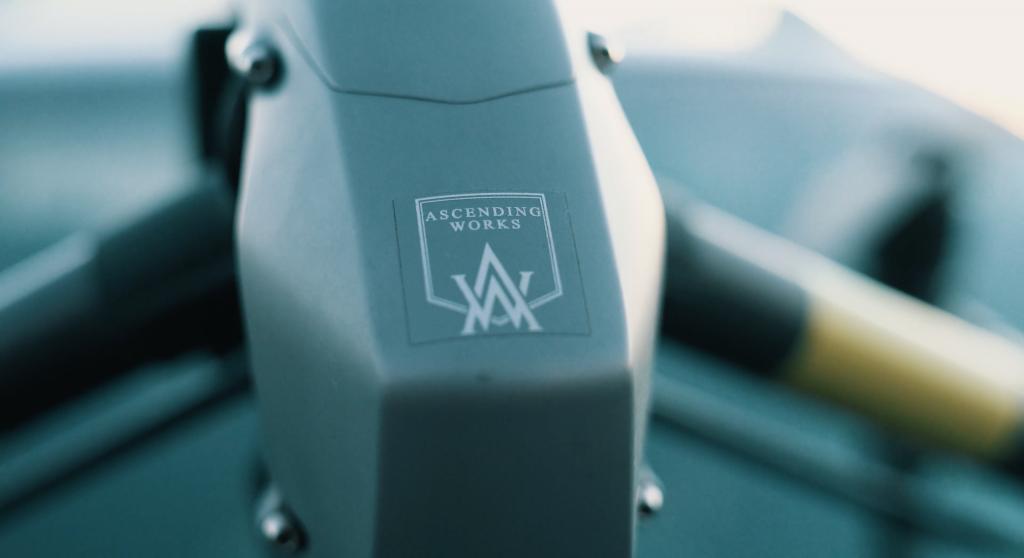 We started working in action sports, but because my dad is architect and developer, we saw an opportunity in shooting commercial real estate. Quickly it was apparent that we needed two crews, a real estate side and a cinema side. From there, it was literally like we woke up one day and the phone didn't stop ringing. I owe a lot of that success to my good friend Trent Palmer of Copter Kids. He really got our feet off the ground and onto a few closed set jobs, all while showing me the ropes of proper drone operations.
I'm of the mindset to go all in or not at all. So I just took what we had in front of us, and ran with it. Now we're a four person team. We're here to move your camera, that's our goal. Helicopter, drone, camera car, cable cam, ground movi… you name it, we've got you covered. Approaching a combined 10 years of experience, we are considered the young guns, which is fitting because the youngest are the hungriest. We just want to keep building our tool selection and move cameras for clients.
How did you meet Johnny and the Abandon Visuals crew, and how long have you been working with them?
Back then, there were fewer people with the "cool" toys. I'd seen that [Abandon Visuals] had done the Atomos piece for the Assassin, which had really caught my attention, so I found them online and realized that they lived in the same town. Then, I found out that they were actually these kids who were younger than me and that we had mutual friends. I got Ed's number, reached out to him, and the rest is history.
And with Jonny there in the office, that relationship just grew. I like to think that we're their movement team. Johnny is the mastermind that comes up with the shoots and Ed is the editor that no one can touch, in my mind. It's like a dream team. And this would all be impossible without Nathan Garofalos and his team on GSS side. We all live within a couple hours of each other which allows us to create together in our backyard! There's not much better than being able to create some cool pieces with your friends.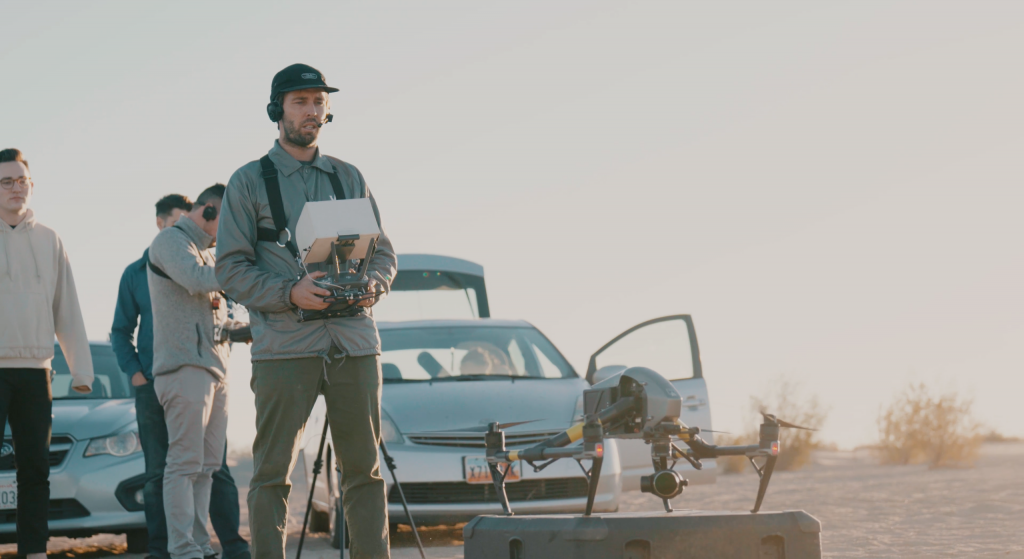 How much heads up and pre-planning do you get on a project like this? Was it months of planning, or was it a call the night before?
Things come and go. Johnny mentions a lot of ideas to me. Some of them happen, some of them don't. Johnny had mentioned this maybe say two months before. So I had it in the back of my mind. A couple weeks before the shoot, when they were ready to pull the trigger, they let us know it would actually be in Mexico. We thought, well, this going to get interesting in regards to drone laws. But soon after, we found out that our shoot days were actually in Glamis, CA. So we wouldn't have to cross the border. I've done a lot of off-road shooting out in Glamis, so I knew the area. So, there wasn't much planning other than just get ready for a hot day in the middle of the desert.
What were some of the challenges in working in this hot desert environment?
When you're in a situation where there are ATVs, off-road vehicles, and campers everywhere, radio interference is out of control. Everyone has a radio in their vehicle because they're in the middle of hundreds of miles of desert and it's easy to get lost. So, we had some trouble with our video signal. Thankfully, we use a director's monitor through HDMI, and it has a little bit better signal strength. There were shots that didn't happen because we lose video signal right at that moment where we're supposed to make a key move. But, besides some video loss, it went really well.
We like to fly low and fast to chase these cars and, I can admit, I did clip a bush. Thankfully, all these new drones have redundant systems and it didn't affect us at all. We brought the drone back to base, landed, changed props and continue to shoot.
What is the key to being a successful drone operator or pilot?
Communication is number one. We use headsets even if it's not a loud environment. Having a headset allows me to walk to get a better visual line of sight while my camera operator can stand there with a director's monitor and get the instructions on camera movements.
When it comes to shooting cars, timing is key. When we're not working we're constantly trying to better our skills. Also, not every shoot is about speed. Some are about beautiful, slow moving, long lens shots. Some shoots are about fast wide shots. It's always practice makes perfect, as that saying goes. I'm very intent on making sure that we're prepared before we go out to shoot.
And, finally, knowing what you can and can't do and never put yourself in a situation that where you are going to fail is important. Start with the shots you know you can nail and then work into those more difficult shots. Johnny and Edward know what I can do and can't do. They're never going to set me up for failure.
So it ends up being about communication, practice and knowing what you can and can't do.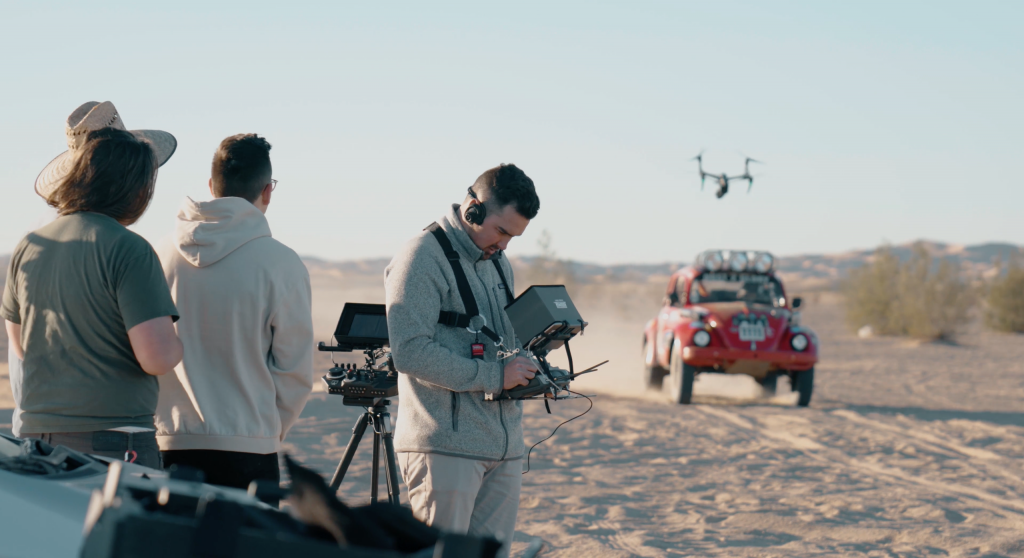 Do you prefer piloting or operating?
I prefer piloting on a high speed drone shots, but when it comes to a camera car, then I like to be in control of the camera and zoom. Also, this is this is a no brainer, but there's also a lot of expensive gear in the air and I like to be in control of that. But, while I'm in control of not smashing this expensive gear, it really comes down to my camera operator nailing the shot, which is just as important. It's really a team effort. A lot of people on Instagram say "Nice, work dude". But I'm like, "it's not me, guys"! I'd post on my personal account if I wanted the self-gratification. I'm happy about my team, where I've put us and the work we can do together.
Why did you use the Inspire 2 vs. an Alta with Red?
On this shoot we chose the Inspire 2 because of the low footprint and the high speed it can handle. Because we were going out in the middle of the desert, we wanted to get in and get out. And at the same time, the subject is a desert racer, he's moving at high speeds. I'm not saying the Alta's not fast but, the Inspire 2 is just faster. Also, working in Glamis, you can get kind of tucked away in these dunes and bushes. The Inspire 2 has a great FPV system, so when I would need to stay low, I would have a visual observer next to me, always keeping line of sight on the drone. The FPV allows us to fly fast and low while staying safe and avoiding obstacles.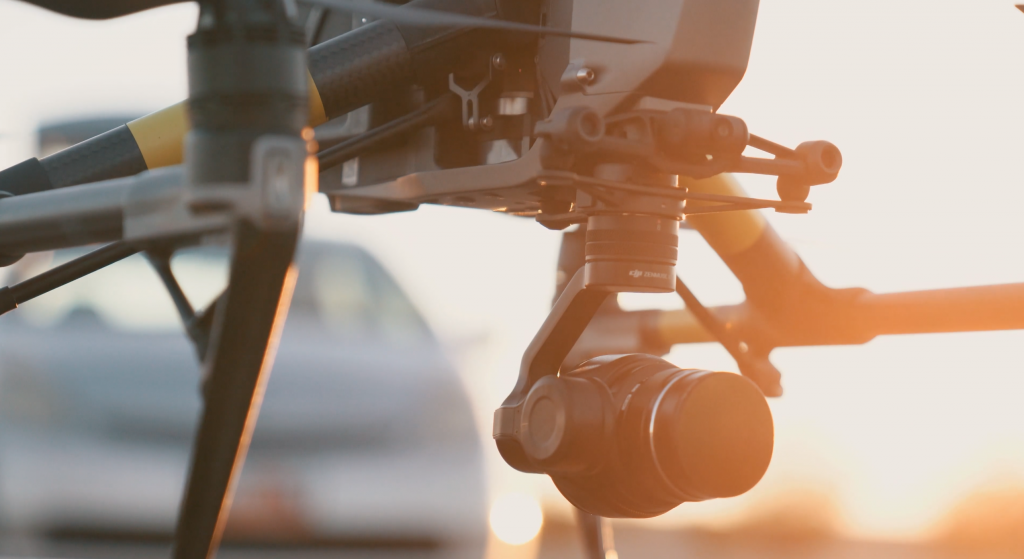 Has the Inspire 2 changed the game?
Every drone coming right now is changing the game, from Mavic, to Inspire, to Alta, etc… And they're only getting better at everything they're supposed to be doing. I think the Inspire 2, in the cinema world, has definitely changed the game. I wouldn't say that for a full length feature film because I don't think we're seeing Inspires in those yet, though. But in the range we're shooting in, commercials and the short films, I think they Inspire 2 is a powerhouse. Especially with this new X7 full frame sensor. I've showed a lot of DPs the advantages of each system and let them choose. A lot of them are going the X7 route because we can take two cases and we can fly all day. That can't be said for any other cinema drone. It's the right tool for certain jobs, such as this one.
Any last words?
Follow your dreams. Take every opportunity that you can. If you put your head down, work hard, and have defined goals, you can accomplish anything you put your mind to. We are extremely thankful for the opportunities at hand.