Getting Started: Platform Management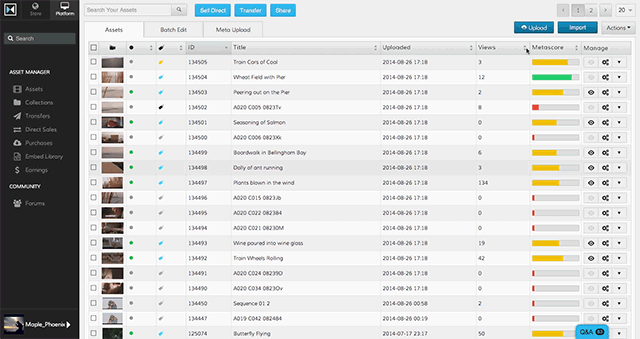 Importing Files
~
Import files from Dropbox, Box, FTP, etc.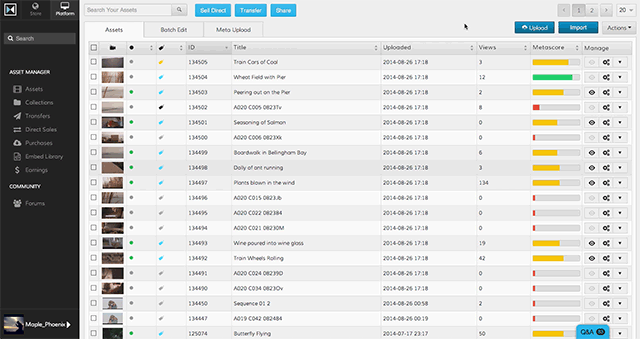 Canceling Uploads
~
Cancel/ pause your upload.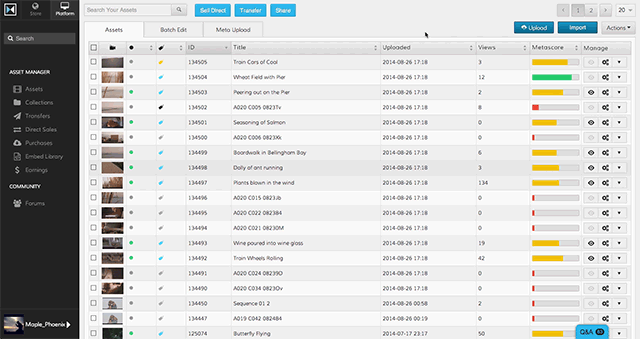 Metadata
~
Fill in metadata fields. More metadata = better chance of selling.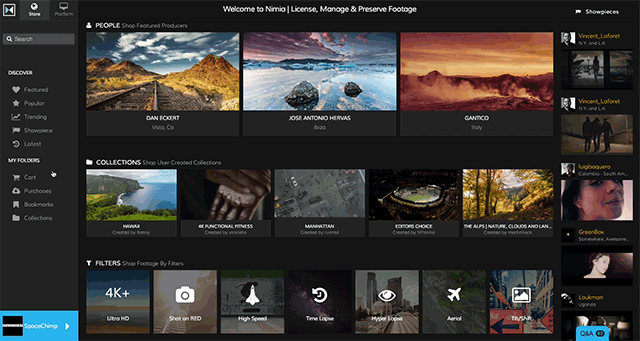 Downloading purchases
~
Downloading recently or previously purchased files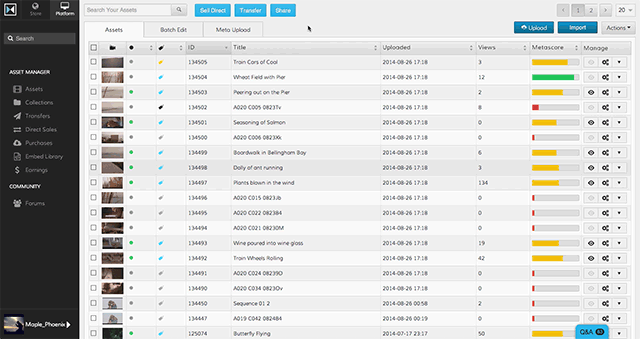 Metadata CSV Files
~
Upload CSV files of your metadata. Make sure fields match exactly. Template here.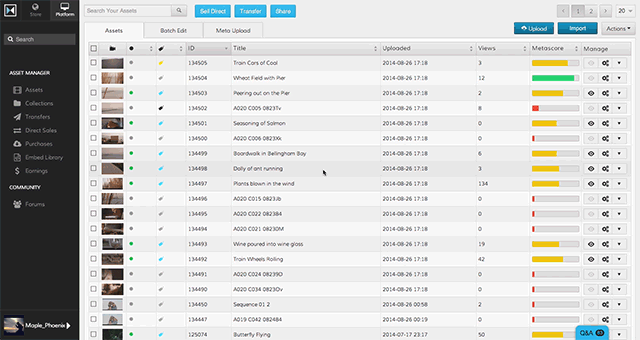 Licensing and Publishing
~
Choose licensing options and publish settings.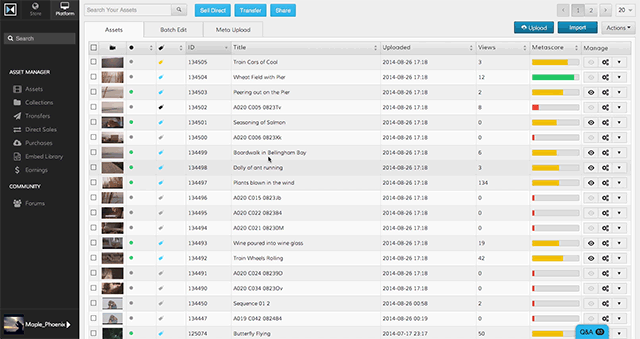 Batch Edit Metadata
~
Batch edit metadata for multiple similar files.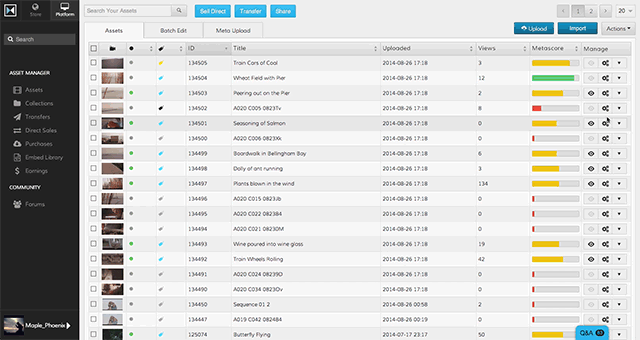 Releases
~
Upload model releases for clips with faces, trademarks, and copyrighted properties.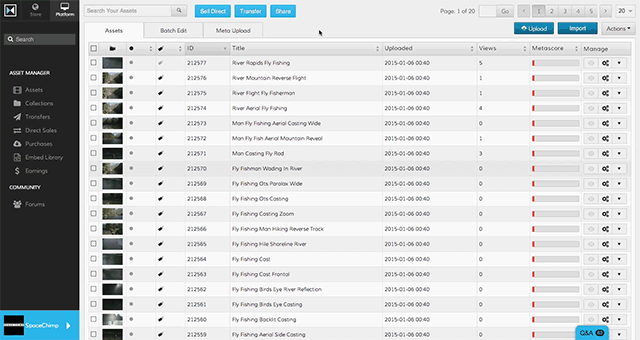 Earnings
~
View earnings from licensing and request payment.