Last week, Keaton Bowlby of Ascending Works released the poignant short film "Timeless," which tells the story of a father-daughter relationship, the restoration of a classic wooden boat, and the emotional passing of a loved one – nearly without words. This piece marks the directorial debut for Keaton, who took this opportunity to tell a narrative of his choosing. In our interview with Keaton, we spoke about the inspiration behind this story, what he learned as a first-time director, and the incredible community of individuals in Lake Tahoe that came together to support his vision.
Timeless from Ascending Works on Vimeo.
Where did this idea for a story about a father, daughter and a classic wooden boat come from?
The Lake Tahoe region is known for its namesake lake in the mountains, which is home to beautiful wooden boats that have been around for 50-100 years. My wife Calli's family is very involved with these wooden boats. I also grew up in the region and boating was always a big part of our lifestyle. I came up with the story behind Timeless because Calli's father recently just purchased, and took his time restoring, a classic wooden boat over the last two and a half years. Ever since he bought the boat, I've always wanted to make a film about it. And, Calli's uncle owns the shop that restores wooden boats, so we had the pieces in place and the story just came together.
And, none of this would have happened if Freefly Systems hadn't approached Calli and I about using their gear this year as brand ambassadors. Instead of just using grabbing "cool" shots with their latest equipment, we decided to go bigger and make a spec commercial of our choosing, with our team of choice. So we just took a big leap and went for it. And, we couldn't be more proud of the results. It came out almost exactly how I'd envisioned it in my head.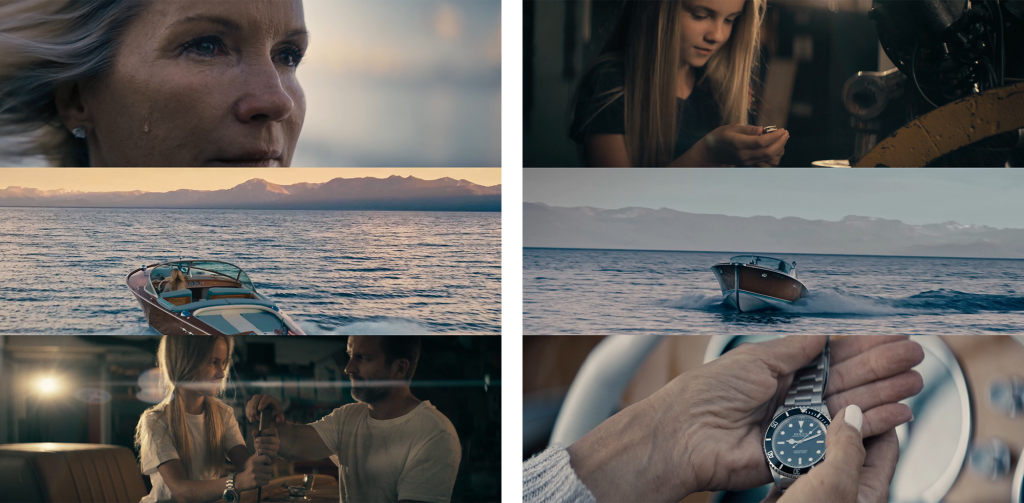 What were some of the challenges shooting on water, either in the chase boat or with the drone?
First, with the chase boat, the MōVI XL preformed above and beyond our expectations. It's a serious piece of equipment that Freefly took the time to build well and it shows. We were out in Lake Tahoe where there can be two to four foot rollers from large passing boats. Our system was heavy –  I think it weighed around 22 lbs inside the cage and 48 lbs all together. The only challenge wasn't really with the MōVI but with the boat we shot on, which had a lot of rigging. As the camera swung, it came close to the rigging. In some of the behind-the-scenes clips you'll see a crew member holding the MōVI, and that was just to protect it from the rigging when we weren't shooting. But, when we were shooting it did an amazing job crossing wakes and moving at 30mph with the 50-1000 lens – that thing is a heavy piece of glass at around 14 lbs.
Furthermore, we only got the MōVI XL a few days before the shoot didn't have enough time to rig it to a boat before we started. But with the Freefly ecosystem of tools, when you learn one, you learn the basis for all of them. So by operating the MōVI Pro consistently for the past year and a half, I quickly could just move that over to the XL and operate that without any trouble. Our first AC, Max Fuerst, came out early and helped me get the MōVI XL on our car rig and started to tune it. While I was directing, I stepped back and Max lead the build while we had Matt Morning, who was well versed on the MōVI controller, operating the XL. We tried to be efficient while making sure we were rigging it and operating it correctly.
For the drone shots, we used an Alta 6 with a modified MōVI M5 and a Scarlet W. I had my friend Kyle Lancaster pilot this one because I didn't want take on too many roles. I was a little concerned about how far he was going to go out into the lake and chase the boat. Once again, he exceeded my expectations and really pushed the Alta further than we had planned. He achieved some amazing shots during blue hour. The light was amazing. The Alta did great, really kept up with the speeds and the MōVI, again, handled extremely well. Without all of these tools we wouldn't have been able to make the film.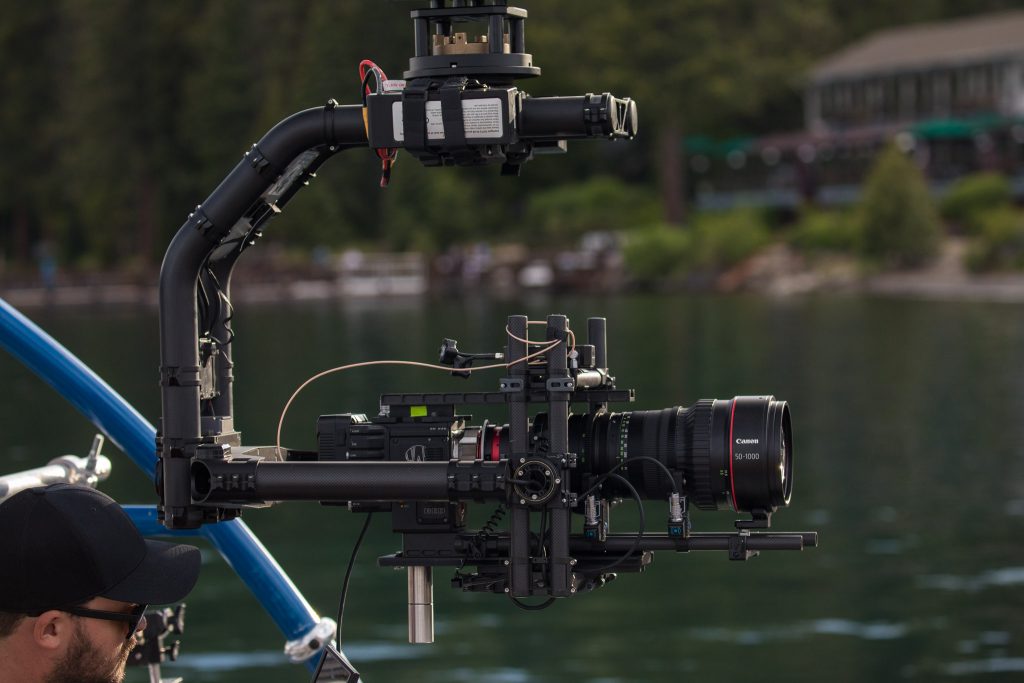 What was it like working with the actors, particularly the younger talent?
Finding the actors actually wasn't the hardest part. The boat owner, Tom Turner, requested that the grown-up actress be his wife. So we took an image of her and cast the younger version of from there. Our creative director, Chad Davies, found this father-daughter duo who fit the role perfectly. It ended up that this was the first film for all of the actors. Working with them wasn't really a challenge, but more a learning curve for all of us. They had their ideas of what they were going to do, and I came with my ideas. Then, we collaborated on how their characters would act within a scene.
One thing I didn't know going into this was how many hurdles you have to jump through to have a minor on set. We were required to have a school supervisor on set. Plus, a safety fire officer to determine the location was ok, because we were filming in a shop with things like grinders and saws – not the safest tools. But, they approved the location and with the supervisor on set, we got it done. Moving forward, I'm not sure that we'll be shooting a minor in our next films because it was quite the permitting process. But I'm glad we did it.
Touching upon that, we chose a father-daughter relationship because we felt that it's more common to show a father-son relationship. We thought it would be more emotional to show a young lady. We wanted to stir emotion and break that stereotype of using men.
How big of a crew did you have for this shoot?
We usually run a 3-4 person crew, but since I was running the shoot, I brought in what I consider my dream team. We had between 10-16 people, including actors. It was mostly local people that I look up to and am inspired by.
Before this project came about, I had been in constant contact with local DP, Weston Walker. We were always talking about how to get the chance to shoot together and what kind of projects we were going to take on. I knew this was the right project for us. He helped me create the story from the start and picked out equipment that would achieve the look I wanted. As soon as we received the set of LOMO anamorphic square front lenses from Element Camera, he threw them on the Gemini and went to town learning how we were going to execute the shots. He took my dream shoot and made it visually beautiful!
We also flew out a guy I've wanted to work with for a while, Max Furest, who did an amazing job and was really one of the MVPs of the shoot. He flew out here on his own dime and put in 100% effort, every single day. He took on multiple roles with no ego and really went above and beyond.
Our editor, Justin Majeczky, also did a phenomenal job. We actually took the sound to a sound design specialist and they came back with sound that was good, but we wanted more. So we took it back to Justin and he blew our minds.
And then we had Ty Roth with Company 3 color the piece, and that's what really brought it to life in my opinion. We hopped on a few calls and video chats to really dial in the color to distinguish the look between the dream scenes in the shop and the really punchy, vibrant shots out on the lake. What I liked about working with Ty was that he really voiced his opinion on what would make the footage look the best. We chose the Red GEMINI sensor to utilize the low light capabilities and to really push what we could do in the darkness. Then, Ty really pushed the colors to make it evident that we were shooting in a low light scene.
A vision is only as good as you can physically mold it, and our creative director, Chad Davies, made sure that we were heading in the right direction from the start. He helped shape the story by keeping our audience and end goals top priority. Also he is the one pumping out all the articulately written articles you see floating around blogs and 3rd party websites. He marketing skills are mind blowing.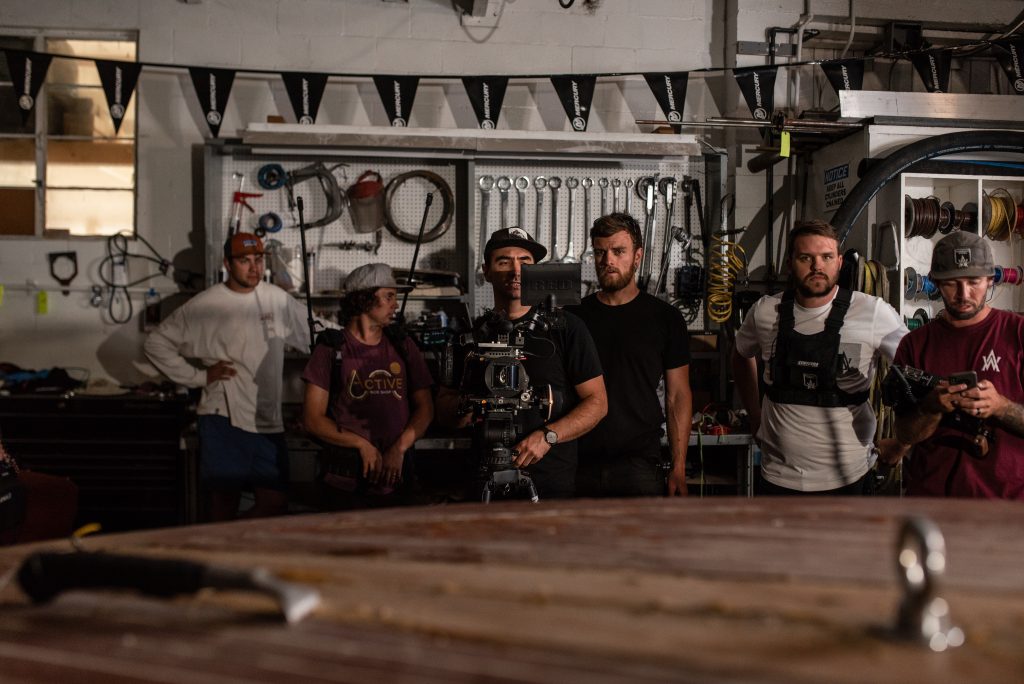 How much support did you have from the local community?
We were really lucky to have so much of the Lake Tahoe community involved. I'm so thankful to the Turner family for lending the time and their boat and to Maurine, our lead actress, for her time. Thanks to the Salazar family for bringing Lance and Hooley in, the father and daughter, they did an amazing job. Also, Sierra Boat Co let us use the facility free of charge. They really encompass the wooden boat lifestyle and heritage. They actually let us use one of their older boats to scrape on and grind, essentially letting us ruin one of their boats to make the film. But they are really happy with how it came out and I couldn't thank them enough. Finally, I'm thankful for Lanny Mac who helped us get the Rolex piece for the film, which tied everything together. Overall, I'm just so so appreciative of my crew. We pulled long and late nights. I know people took a lot of time out of their days to make this happen and I couldn't be more proud.  
If anything, this film really encompasses Lake Tahoe – everything from a father-daughter relationship to physically working on your own product, to driving a boat on the lake – that's what Lake Tahoe is about. I call it home. I've always called it home. I'm really glad that I was able to shoot this film here and bring life to the lake in a new way.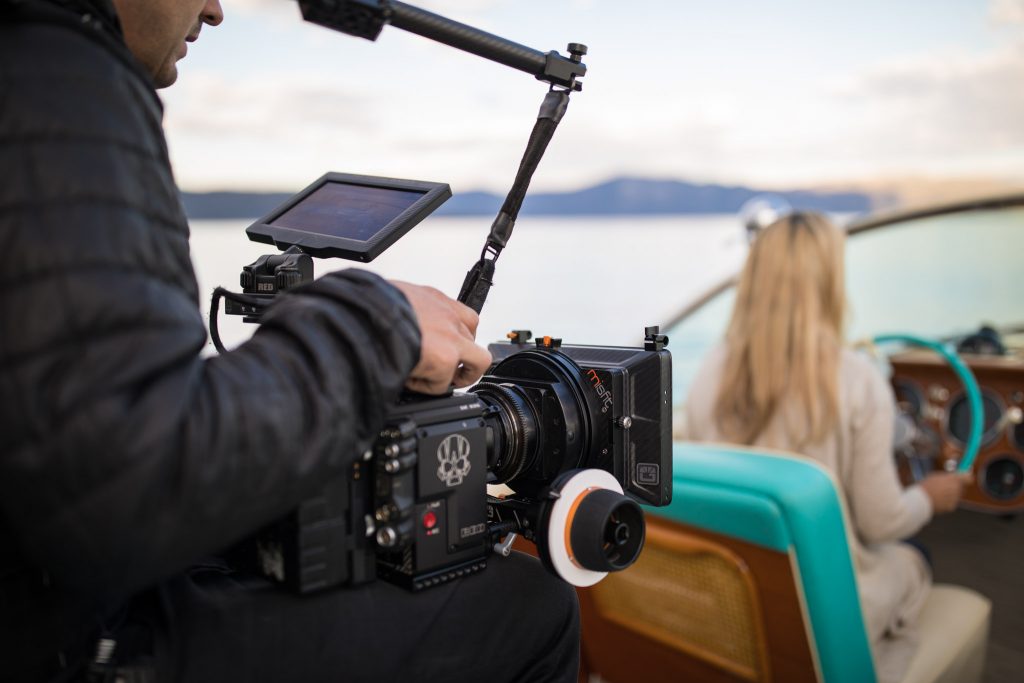 This was your first time directing. What did you learn?
Haha… This was my first directing role and it will probably not be my last. One issue I ran into was not having have a production manager or producer. So, I also fell into those roles. Leading up to the shoot, I dealt with all of the permitting processes and arranging hotel rooms, which a director normally wouldn't do. I got pulled in a number of different directions. But, I'm very happy about how it all came together. I learned a lot more by jumping in than if I had sat back and watched it all happen. So, taking this director role really opened my eyes to the possibilities in filmmaking.
What was your overall goal in making this film?
Our overall goal was to take a creative leap and create a piece that I'm proud of with people I look up to. These are also people I call my best friends. It's not every day that you get to go on set and call all the shots, while working with the people you want to be working with. 
And, this is our home. This is our backyard. We're not only proud of the story, but we're proud of where we shot it. We don't get to work in our backyard very often, so we wanted to make a piece that would represent it well. Above all, we wanted to show people that a small crew with a small budget can do big things.