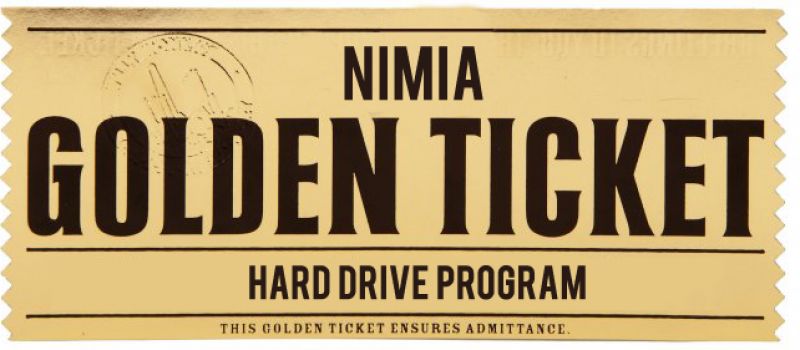 Ahh so you've got a golden ticket! Well played good sir.
So here is how this works:
1. Upload content you would like to store and/or license onto the included hard drive or simply switch it out for an equivalent drive of your own that has content on it (keep the new one!).
2. Upload your metadata sheet using this template – don't worry if you don't have one.
3. Place the drive back in the Pelican case. Use the pre-paid return shipping label included to ship the drive to:
506 2nd Ave.
Suite 1400
Seattle, WA 98104
4. Our technicians will prepare and upload your content to your Nimia profile. We will send you an email when the files have been uploaded to the cloud and are available for you in your asset manager.