Direct Sales
Directly license your video files to existing clientele and keep 90% royalties.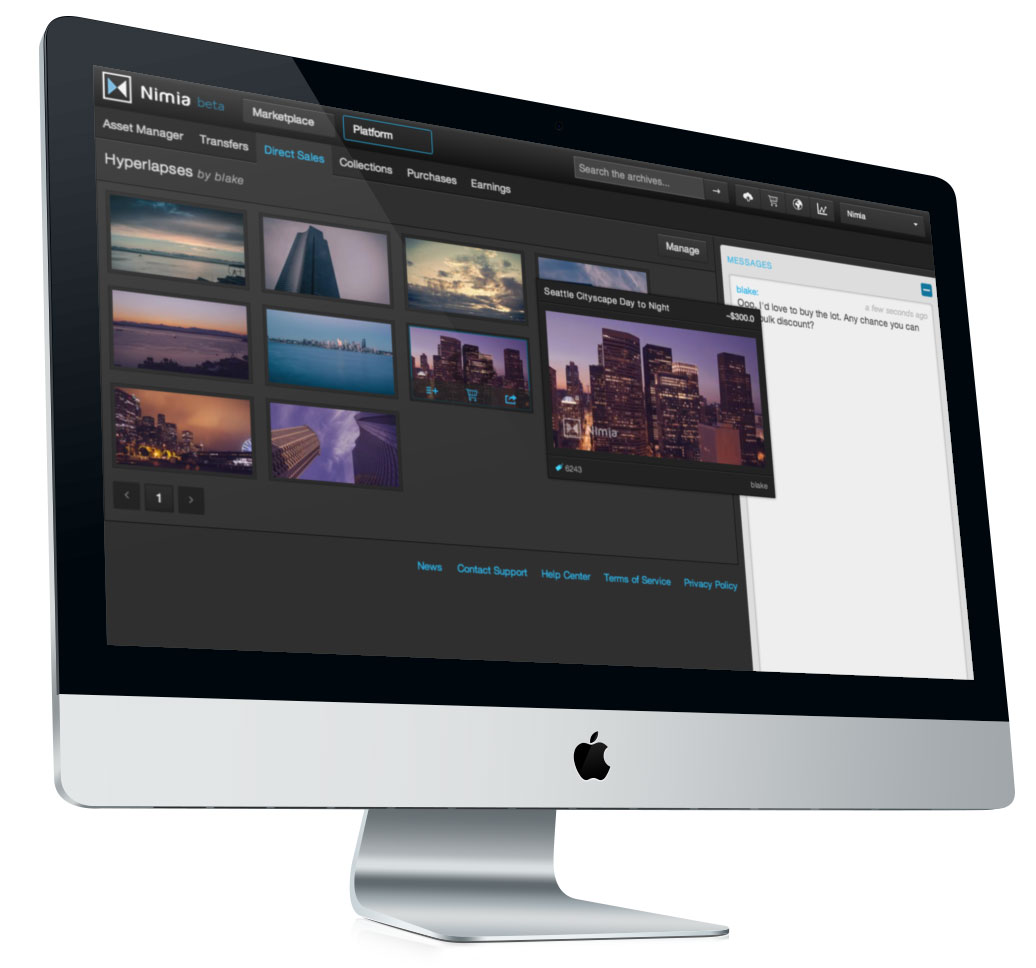 License your files to new or existing clients without all the hassles and leverage the Nimia platform for licensing terms, delivery, payment, and more.
We know how much work goes in to production; let us handle the small details of transactions, you keep 90% royalties and get back to producing awesome content!
Custom Contracts, Custom Prices
Can't use our existing licenses? Set your own prices or let our legal team work with you to create custom rights managed licensing terms.