What is Nimia Syndication?
Instantly submit your footage to multiple stock footage marketplaces with a single click. All your sales will be reported inside Nimia and automatically deposited into your bank account. No need to manage multiple accounts, upload multiple times, or fill out metadata more than once.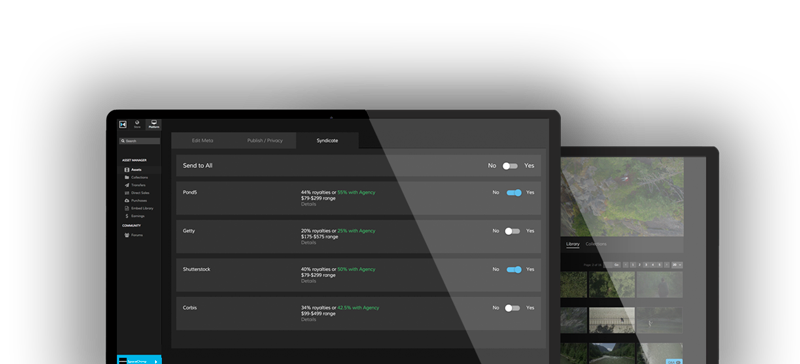 Truly Revolutionizing Stock Footage Distribution
Syndication: Closed Beta
We are currently in closed beta for Syndication. If you would like to become a beta tester for Roylaty Free Premium or Royalty Free Basic Syndication complete the application below.